Gemini News
Massachusetts House of Representatives Special Event to Honor Gemini
April 4, 2016
Representative Kenneth I. Gordon will host a Special Event at the Massachusetts State House on May 4, 2016 to honor Gemini Industries Inc. of Burlington MA. The Event will recognize Gemini's contribution to Massachusetts' economic growth and the United States Chamber of Commerce 2016 Blue Ribbon Small Business Award®.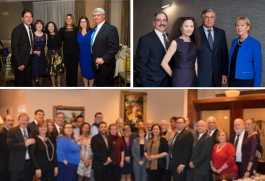 The U.S. Chamber of Commerce selected Gemini as a winner of its Blue Ribbon Small Business Award®. Gemini was selected from a record number of applicants from communities across the nation based on: strategic planning, employee development, customer service, and community involvement.
Gemini will receive the Blue Ribbon Small Business Award® at the America's Small Business Summit on June 14 in Washington, D.C.
Gemini allows organizations to exploit cutting-edge technology strategies to advance their organization and its goals. Gemini has done this for Defense, Homeland Security, and critical National Security projects for 30 years; Gemini is beginning its next 30 by providing these services to private industry, Gemini is headquartered in Burlington and operates at Hanscom AFB in Lexington. In addition, Gemini has 12 locations across the US and overseas.
Gemini Industries Inc. is an Equal Opportunity / Affirmative Action Employer. The company is committed to ensuring a workplace free of discrimination based on race, color, national origin, religion, sex, age, disability, genetic information, military or veteran status, and any other basis protected by applicable law.